HOW CAN I FILE BANKRUPTCY AND STILL KEEP MY PROPERTY?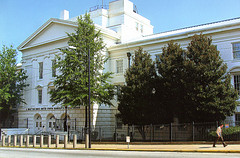 The most common question asked about bankruptcy is whether one can file and still keep all or most of their property. The answer to this question for most people is a definite yes. The reason they can keep their property is because of exemptions recognized by the Bankruptcy Code.

THE MAGIC OF EXEMPTIONS
In very simplistic terms the origin of bankruptcy amounted to little more than a liquidation of all property which would go to all the creditors in exchange for a clean slate. It was not unlike dumping all your property in the yard and then telling the creditors to "have at it" in return for forgiveness of all debt. This however, led to a bankrupt person being nearly completely dependent on others, like the taxpayer, for shelter and other necessities of life. Exemptions were thus created to allow the bankrupt person/ debtor to retain the objects that the average person needs to remain productive in society. The good news is that South Carolina exemptions are usually sufficient to allow the filer to keep all of his or her property. Here is a very very brief summary of exempt property (Property you can keep) in South Carolina: REAL PROPERTY (LAND & HOME): $53,375.00 CAR (vehicle): $5350.00. If there is a mortgage or car payment on the property, the exemption applies to any net equity (net value) remaining. So for instance, a car that is worth $10,000.00 and has $5,000.00 still owing on it is exempt because the exemption cover the equity of $5,000.00.
---